10 Best Water Adventure Accessories You Must Have 2021 Summer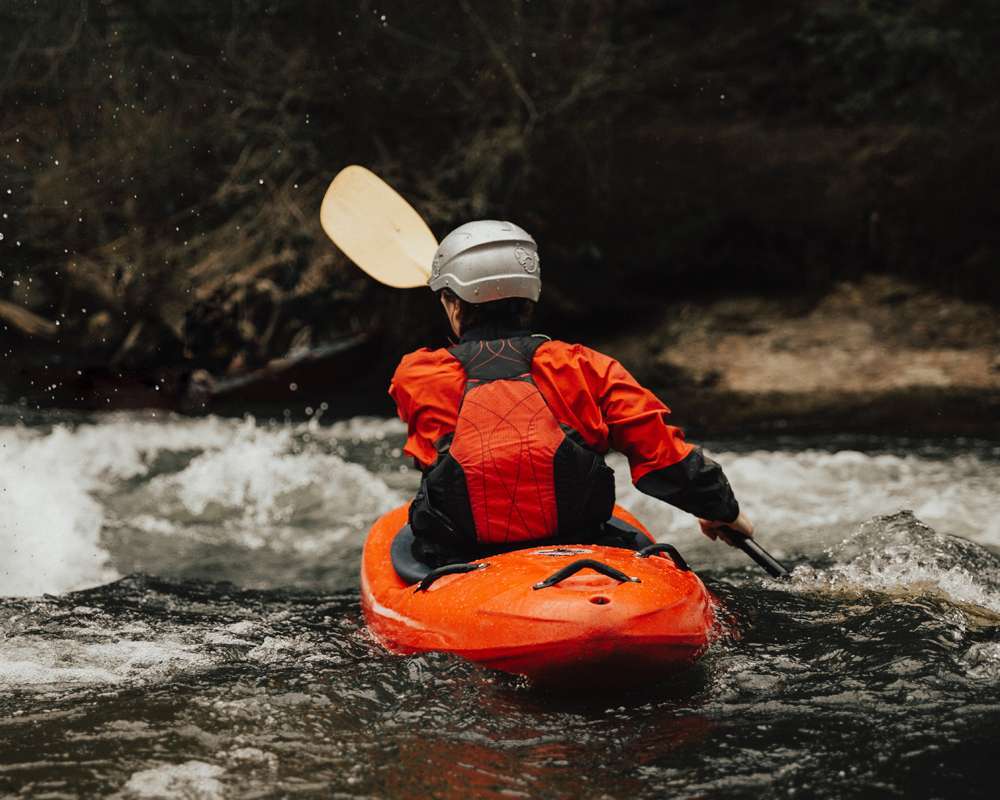 As much as we want the windy connotations of a beach trip to strike true, in certainty, the entire excursion is an invention. Whether you're about to take a summer day trip from the city to coastal areas, or it's a partaking in a weekend Airbnb situation, enjoy things to the fullest. These affairs have fun moments like wearing chic straw hats and soft sunglasses to forget sunscreen and get a third-degree burns mark.
Moreover, With the social distancing rules that impose responsibility on these carefree months, it's even more cautious for us to be prepared with every possible thing. To save yourself from collapsing, stay hydrated, and yes, don't wear overloaded totes.
However, here we have the best finds as a list of the best adventure accessories that you must have to enjoy the summer holiday. Let's begin reading:
Inflatable Boat
A modern yet specialized rigid inflatable boat is a must-have for your beachy day, as these boats are simple to pack up and store in a bag. They are inflatable and can be deflated to put in your trunk after enjoying your beach party.
Water Slide Tube
These slides are also known as flume designed for warm-weather fun or indoor recreational use at water parks. Water slides differ in their riding methods and sizes but are used for only fun purposes.
Inflatable Kayak
An inflatable kayak is more like inflatable boats, but kayaking is a safe yet most comfortable method to make your summer's evening fun-loving at beaches. Although you won't need many items to make it worth living, bring essentials like a life vest, dry bag, and traditional pump within your kayak.
Water Slide Mat
The summer season is here, and finally, we're all set to begin. To get rid of blistering heat, we have water parks all set to go. Luckily, the equipment within the waterparks makes them heart-warming a little more. One of them is water sliding mats, offered by water parks themselves to make their places more fun.
Water Park Tubes
It's essential to make sure you do it with safety to enjoy picnics, and for that, you might need water park tubes. These are the essentials designed to slide the bodies and make them float over the water. You can easily enjoy a series of exciting slopes for which we go to the picnic.
Inflatable Towable Tubes
What do rings, cock-pit, and towable tubes have in common? Well, they are all inflatable and used to have fun. These are incredibly essential for both kids and adults to have fun on their beachy trip. Fortunately, the best part is you can get them at pocket-friendly rates and can have ultimate fun every time you visit a beach.
Metal Frame Pool
The arena of above-ground pools has many delicate options to be an overwhelming place when considering buying a swimming pool. Above all, do you want a collection that you can set up, fill, and swim the same day you've thought to make it with durability? Well, here you go! Here is a metal frame pool to fulfill your desires.
Inflatable Paddle Board
The 2021 holiday shopping season is in full swing, as in the past summers, we've not enjoyed a single moment due to pandemic, we're all set to have fun in 2021. Most people are now up for spring break and already chose the destinations for house boating and crazy jet skiing, but many of them have plans to enjoy immense views just by laying on a perfect inflatable paddle board and enjoying a trip.
Plastic Fishing Boat
Fishing is everyone's favorite, but to make it more fun, people have made it easier by having a plastic fishing boat within them on a trip. We all know that plastic is the third-highest volume of human-made material, but the discovery of this boat has fulfilled many laypeople's dream.
PVC Raft Boat
To enjoy a mid-scene of your trip, you might need to have a PVC raft boat. Although it's way too risky and the least priority of many individuals, but yet it's the one that will ultimately make your trip adventurous.